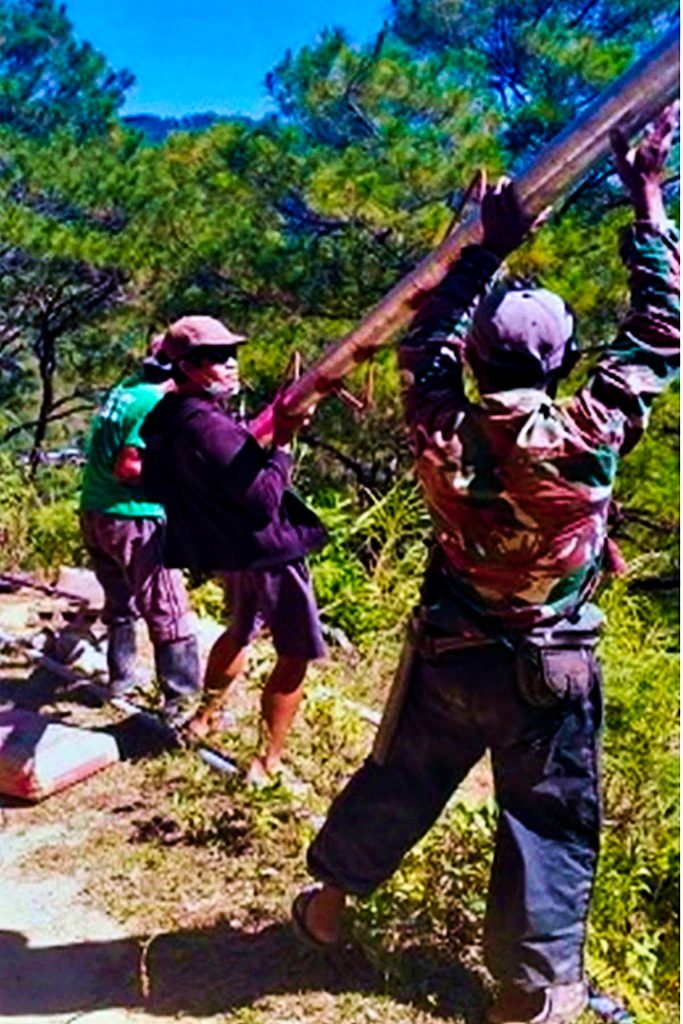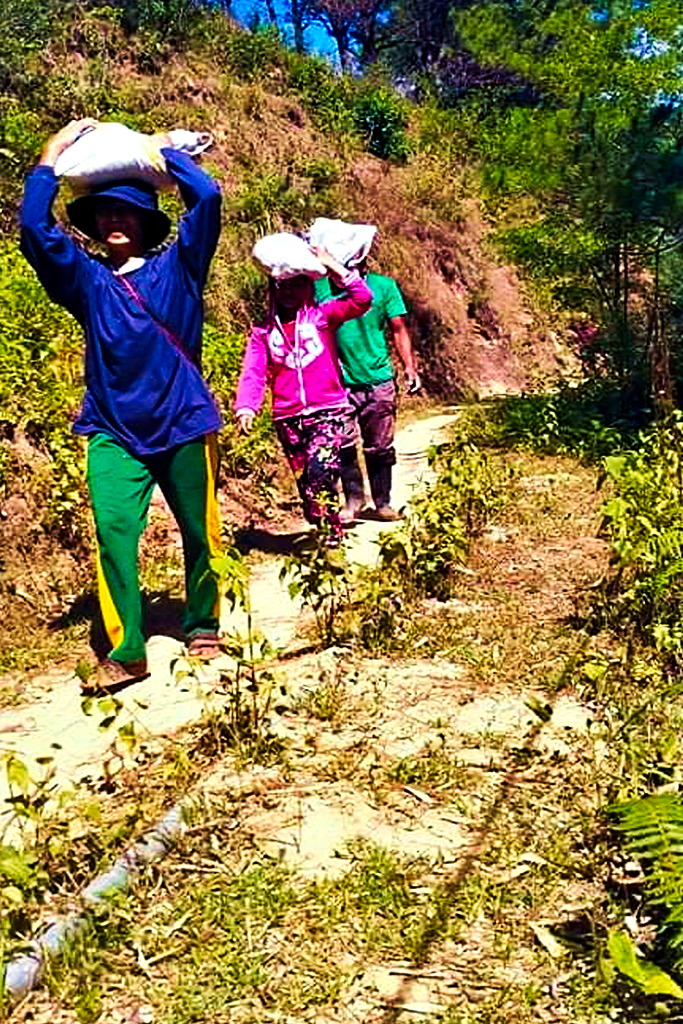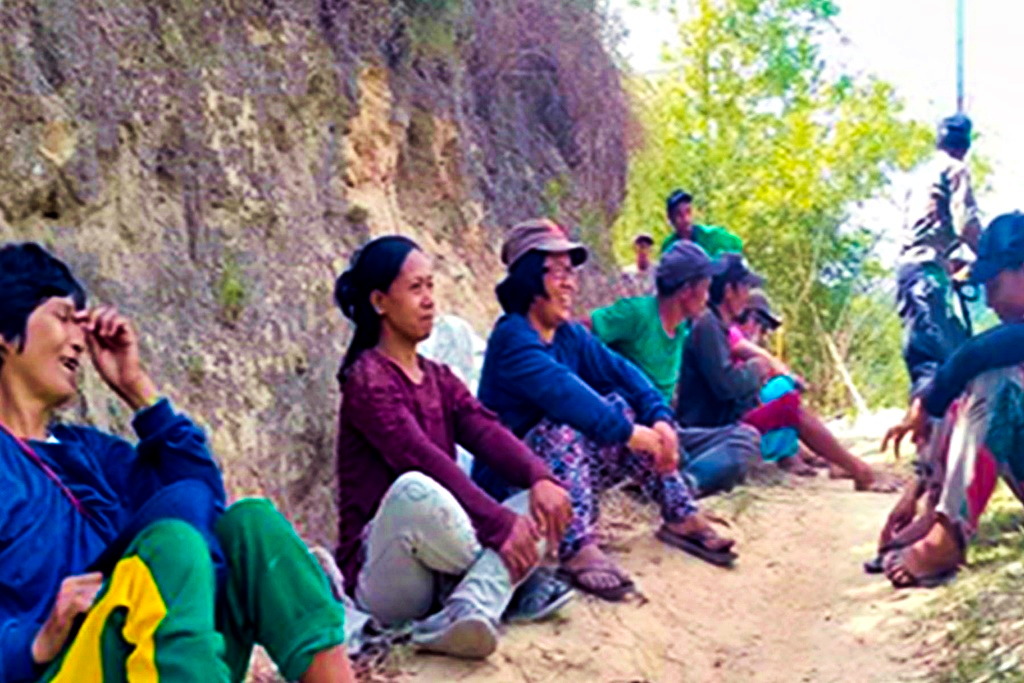 The welders take charge of welding reusable racks to the new GI posts, men of built as most do carry the transmission line posts to their designated locations. Others dig holes for the post base, while the rest of the community men and women carry bags of cement and gravel. These are the indigenous peoples of Brgy Mataragan Malibcong Abra extending their share of time and effort to replace their decaying wooden transmission posts to GI Pipes along a kilometer-long stretch where households can tap. They've been working on this since April.
They go by schedules arranging farm activity time and participating in MHP work with the rest of community members to keep their RE generated electricity functioning. This is the Filipino "bayanihan" spirit or "mutual cooperation" that comes into action not only in times of disasters and calamities but in other areas of cooperation like this. This goes well with customary indigenous practices also of the community of sharing and giving what they have.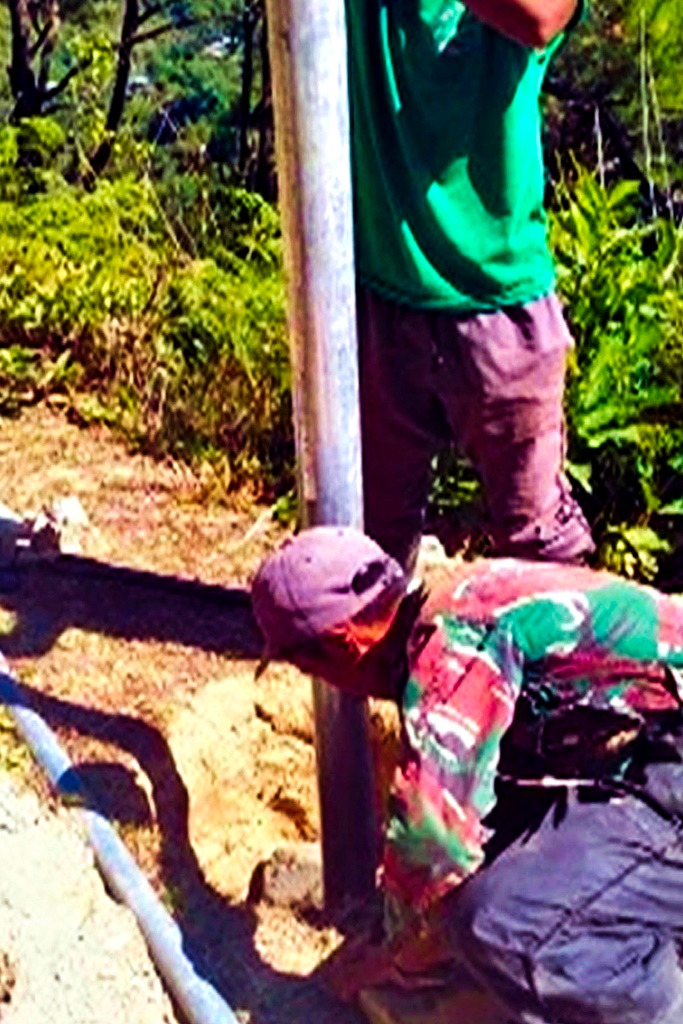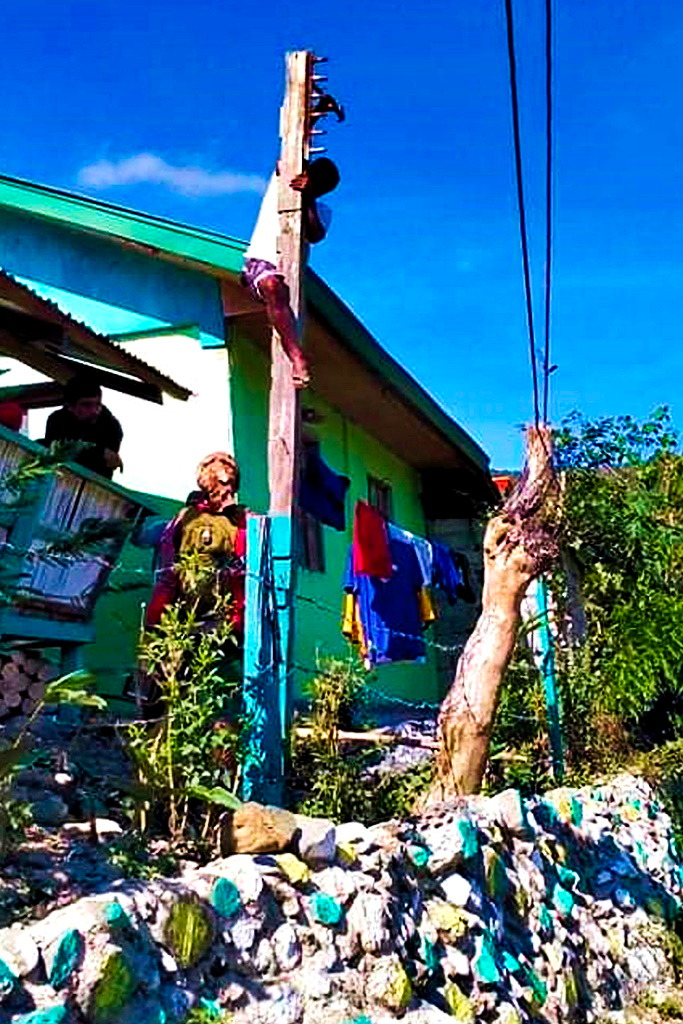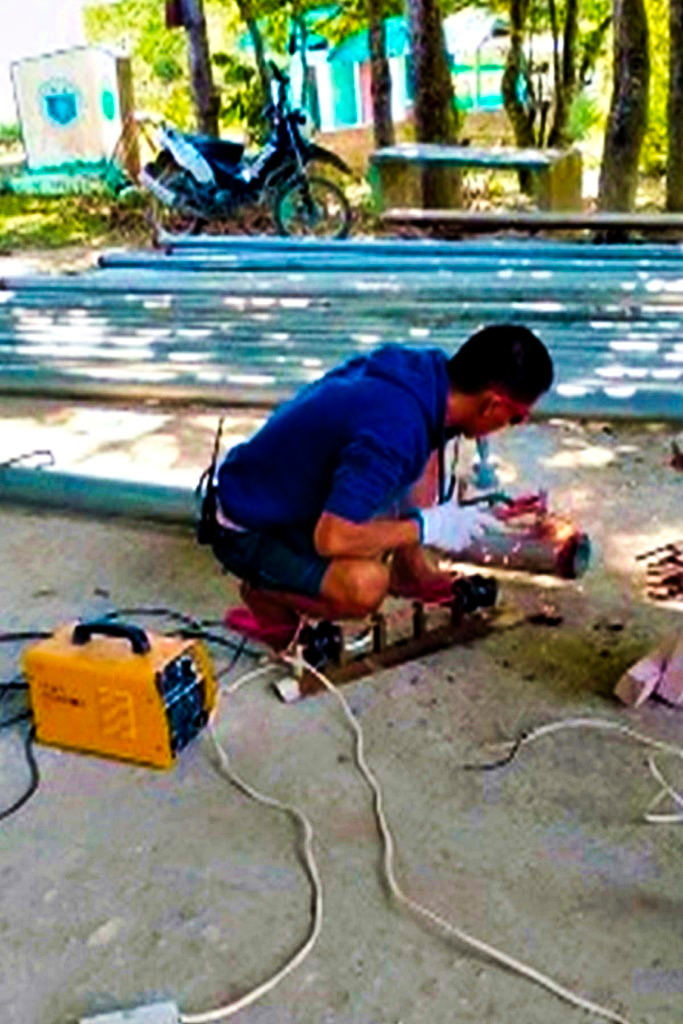 This "Bayanihan" spirit and practice is in fact naturally embedded in the concept of SIBAT's brand of Community-based Renewable Energy Systems (CBRES) . Labor and material counterparts by the community in constructing and maintaining the system are one of central components expressed in the concept and principle of the CBRES platform that puts premium also in the critical role of Peoples Organization (Pos) in owning, maintaining and sustaining the system. Without the PO's leading role, the technology would not last long.
Not only that this practice is seen in Mataragan but also in other MHP communities of SIBAT guided by the "bayanihan" spirit. ###