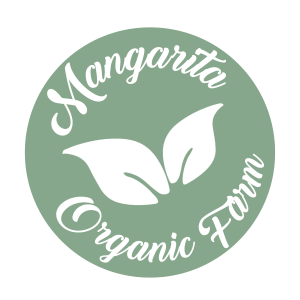 ---
The Mangarita Organic Farm is an initiative of Sibol ng Agham at Teknolohiya (SIBAT), Inc.  to effectively carry out its mandate in promoting sustainable agriculture in Philippine rural communities.  A farm, either community-based or center-based (individual farmer-cooperatorship as strategy) is meant to provide a hands-on learning venue for farm technologists and local farmers.
Serving thus as a technology extension center, the Mangarita Organic Farm aims to demonstrate technologies on crop and animal integration including diversification while highlighting the economic viability and ecological soundness of sustainable agriculture in the lowland typology of Central Luzon. It provides training to farmers and advisory on organic agriculture. All these operations are carried out among small farmers in the communities of Manga and Sta. Rita in Capas, Tarlac.
Background of the Initiative
It was in April 2006 when SIBAT secured a half hectare land to showcase organic agricultural technologies and crop diversification.   Land development was started with a few farm staff, doing land clearing and cleaning operations were done in June. Construction of the Multipurpose Hall was simultaneously started.  Flooding problems in the purchased half hectare land compelled the institution to lease the adjacent half hectare which is more elevated and conducive for vegetable production even during the rainy season.  On this landscape, the Mangarita Organic Vegetable Farm was established.
Farm Components
At present, the farm has eleven (11) SA components built as demonstration facility on organic farming for farmers of Brgy. Manga and several other adjacent barangays, described below.
The Diversified Integrated Farming System demonstrates the production of organic vegetables and other farm enterprises. This comprises the main products of the farm that caters to the mainly Manila-based organic niche market.  The vegetables are grown using only biofertilizers and natural spray preparations – free from chemical fertilizers and toxic pesticides. Care, maintenance and handling of the vegetable crops ensure that standards for crop production are strictly adhered to.  Based on these two purposes, it had demonstrated the viability of organic production of vegetables and livestock as alternative to chemical-based production in the province, and had expanded to farmer cooperators in the surrounding communities of Tarlac province.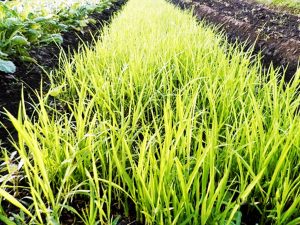 The Organic Rice Production and System for Rice Intensification (SRI) is a demonstration and production farm for organic rice. Organic rice production commenced in the first cropping season of June of 2005 and SIBAT facilitated an informal market distribution of the produce. It involved four farmers in about 2 hectares of farm lots under irrigated condition. This initial initiative of organic rice production and marketing received positive responses from both the farmers and consumers that inspired SIBAT to continue its efforts. The direction of organic rice production is to test technological and economic changes in a conversion process of conventional rice farming system.  This has been attributed to rural situations wherein rice farmers are reluctant to undertake drastic changes in their chemical-based production methods. Inside the farm, a 0.2 -hectare of farm has been devoted to training on SRI technology.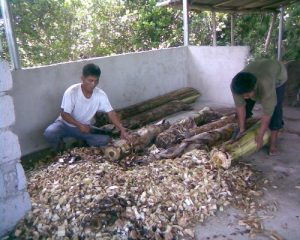 The Biofertilizer and Vermicomposting Technology ensure the continuous production of bio-fertilizers to be used in the farm and on rice production areas. The facility also produces biological spray formulations such as indigenous microorganisms and other plant-based preparations for fertilization and pest management.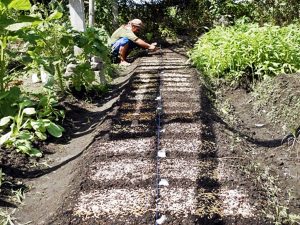 The Organic Seedbank demonstrates the improvement, conservation and dissemination of organic seeds to farmers. Vegetable and rice seeds undergo performance trials and are conserved in situ and in appropriate seed storage methods.  This goes alongside community efforts on seed conservation and development.
Organic Poultry and Livestock Production –  ducks, native chicken, goats and swine currently comprise the animal stocks in the farm.  The rearing methods being developed are those which are in compliance with organic system.  The farm envisions to producing and formulating the required feed needs of the animals which will also be in conformity to organic standards.  It also hopes to improve grades of animal stocks.
The fishpond and duckery integration.  The fish pond is integrated into the farm to produce fish (e.g., tilapia, dalag and hito) reared through organic means.  It is now integrated in the duckery for algal growth and fertilization.The Herbal Production and Processing is also established featuring locally grown herbs and medicinal plants.  Production is housed inside an ECOSUS structure.  Processing for herbal medications and health supplements will soon be implemented.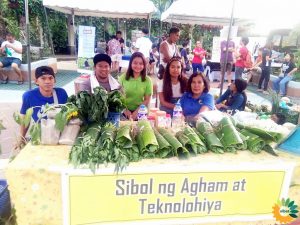 Organic Marketing ensures the harvest techniques from the MOF and organic farmers and twice a week delivery to the Sibol People's Place in Manila and customers of organic products.
The Greenhouse Technology.  The ECOSUS was designed and being fabricated in SIBAT's machine shop, and disseminated to farmers –to improve their organic vegetable production in the face of climate variability (prolonged drought and rains) observed to be increasing in the area.
Integration of Solar-Powered Technologies in the Farm
The Solar-powered Fertigation Technology.
Solar Powered Water Pump
Solar Perimeter Lighting
The above have been integrated in the Mangarita Organic Farm to further add innovative and resilient technologies to the MOF.
For more information, please contact us.