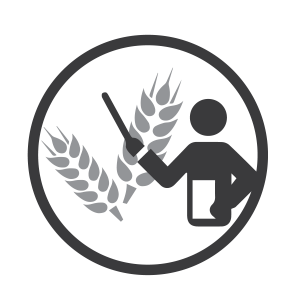 ---
SATC institutionalizes the capability building efforts of SIBAT in Sustainable Agriculture (SA) for it to provide more sustained and effective technological resources to the growing numbers of farmers, practitioners and advocates of organic farming.
SATC provides trainings to farmers, community organization, local government units, non-government organization and interest individuals on skills and knowledge about SA and appropriate technology.
SA Technology Modules
Climate Resilient Sustainable Agriculture Orientation (CReSA)
Farm Appraisal and Planning
Community Seedbanking: PGR diversity and conservation and Seed technology
Soil Fertility Management
Alternative Pest Management
Livestock and Poultry Management
Diversified and Integrated Farming Systems
Organic Vegetable Production
Urban Agriculture and container gardening
Sloping Agriculture Land Technology
Organic Rice and Corn Production
Water Systems Development and Management
Appropriate Technology Modules
Community-based Renewable Energy Systems
Community-based Small Water Systems Development
SATC is housed inside SIBAT's Manga Rita Organic Farm in Brgy. Manga, Capas, Tarlac – a two-hour drive from North Luzon Expressway (NLEX) by accessing the Mindanao Avenue toll-way entry.
For more information, please contact us.