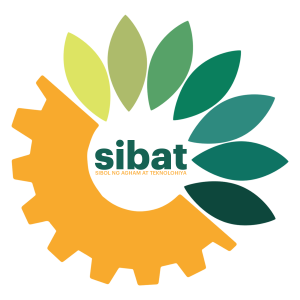 Sibol ng Agham at Teknolohiya (SIBAT, Inc.) or Wellspring of Science and Technology is a non-governmental and non-profit organization engaged in the promotion and development of appropriate technology (AT) for village level sustainable development in the Philippines.
Since its establishment as a network of rural and national based organizations in 1984, SIBAT pioneered the development of community-based appropriate technology applications in Philippine rural areas. Currently, SIBAT partners with POs, NGOs, church-based organizations, academe and local government units in Luzon, Visayas and Mindanao.
SIBAT's appropriate technology (AT) core programs are sustainable agriculture, renewable energy, small water systems development, postharvest technologies and community social enterprise development.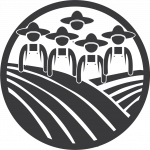 Appropriate Technology as adhered to by SIBAT is premised on  highest regard for its genuine applicability and responsiveness  to the needs of the community. It aims to generate real benefits, promote social justice and equitability among disadvantaged sectors and population, with particular attention to rural women. AT development is based on people's participation with the objective of developing local capacities and overall technological self-reliance. AT applications strictly observe the basic regard for environmental conservation and protection.
---
January 14, 1984 was an auspicious date for appropriate technology advocates and practitioners when SIBAT was conceptualized by nine (9) rural and Manila-based non-government organizations as a mechanism for coordination of their initiatives (i.e., particularly on research, training and cooperative development) in organic agriculture and appropriate technology.
The founding assembly took place on April 13-16, 1984. The First General Assembly held in Cebu City, formulated the orientation, direction and thrust of SIBAT. A Declaration of Principles was issued during this event and became the basis of unity of all SIBAT members.
---
SIBAT envisions a just and sovereign society that upholds genuine development based on people-centered science and technology.
---
SIBAT commits to develop, promote and popularize the application of appropriate technologies towards attaining village-level sustainable development in poor communities.
---
By the end of 2022, SIBAT would have achieved the following:
Self-reliant and resilient communities that have adopted appropriate technologies and can adapt to the effects of climate change
Institutionalized structures and mechanisms that support the AT efforts of SIBAT and the poor communities
Uphold social justice and national sovereignty
Equity and bias for the poorest and disadvantaged
People's participation and ownership in development
Technological innovation and competence
Care for health and environment
Gender Consciousness