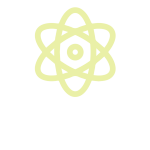 CORE VALUES
UPHOLD SOCIAL JUSTICE & NATIONAL SOVEREIGNTY
SIBAT helps enhance the poor people's opportunities to enjoy, and capabilities to assert and demand for, their basic rights. SIBAT unites with the people's effort to chart their own course towards national sovereignty and economic independence.
Equity and bias for the poorest and disadvantaged
SIBAT assures everyone in the community equal opportunities from and access to appropriate technology, resources and benefits with particular attention given to the poor farmers, women and indigenous peoples.
People's participation and ownership in development.
SIBAT upholds the people's right to determine, participate in, and have control over their own appropriate technology development.
Technological innovation and competence
SIBAT enhances the practice of innovation, development of knowledge and mastery of skills. SIBAT upholds quality standards in the application of science and technology for the people.
Care for health
and environment
SIBAT works for the conversation and management of  environment and gives due attention to the promotion of good health and  well-being of people.
Gender consciousness
SIBAT integrates and promotes gender equality in its programs and projects, and in each individual's work, actions and language.